Delante Featured Among The Best B2B Comapnies in Poland by Clutch
Working day by day, you can lose the focus or motivation – but that's not the case for us! Especially when, once again, thanks to our customers' positive reviews, Delante is being recognized as one of the best B2B companies on the market. Find out more in today's entry!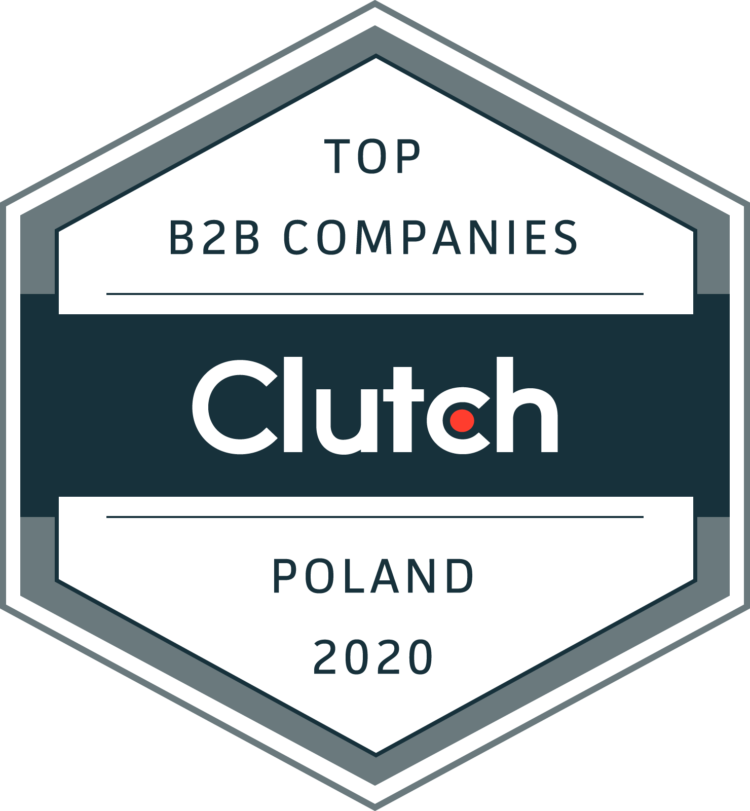 "We're extremely happy for being recognized by Clutch. The biggest value for us lies within our customers' reviews – there's nothing we could be prouder of! We clearly see that they appreciate and notice our core values like transparency, smooth communication, or an exact understanding of clients' business and it's really nice."

Matt Calik

Head of SEO/SEM
Here at Delante, we know it can be challenging for any business to balance steady business growth while also staying on top of the latest SEO techniques. That's why we're here to the rescue! We're a team of passionate marketing geeks. We specialize in helping our clients leverage the power of SEO to gain higher organic search rankings for their sites. We're also experts in Google Ads implementation and strategy.
In recognition of our success and expertise, we've been named one of the top 2020 B2B leaders in Poland for digital marketing by Clutch. Clutch is a verified B2B market research firm. Their team employs one of a kind rating methodology to compare and contrast leaders across a number of service sectors.
We'd like to dedicate this award to each and every one of our clients. We especially thank those clients who took the time to engage with Clutch to evaluate our services. They graded our performance along with the parameters of quality of service and deliverables, attention to project timelines, and overall project management ability. We're excited to report we've maintained a stellar five out of five stars on Clutch after 41 of our clients reviewed our work! Take a look at a recent review below:
We're thrilled to receive this award and look forward to helping even more clients drive results! Drop us a line if you're in the market for a new digital marketing partner.