Table of Contents:
The About Us Page – Do You Really Need It?
When browsing the net on a regular basis, you may not pay any attention to about us pages. However, setting up such a subpage can be a highly beneficial solution in real life. Why? There are numerous reasons. Let's assume that users click your Facebook or search engine ad. They enter your store and consider purchasing your products. Unfortunately, they haven't heard about your company before and wish to check what kind of brand they're dealing with.
The about us page can be precious when offering services online. Before the interested persons decide to cooperate and sign the contract, they'll definitely thoroughly verify the company. If users aren't able to find any information (including contact details and address) about the company on its website, it's rather unlikely that they'll cooperate with such a contractor.
The about us page may be visited by many Internet users entering your page. It's particularly relevant in case of people who visit your website for the first time and want to order a product or use a service.
So, why is it worth setting up an about us page? Below you can find a few reasons that speak to its favor:
It's important for brand image,
It encourages interest in the company's offer,
It invites to cooperation,
It may convince users to order a product or service,
It may be valuable in terms of SEO.
Of course, it's not enough to create the about us subpage and publish some random content. The texts you decide to place there should be unique, unconventional and purposeful.
Such a subpage should stand out from the crowd. It should have an appealing design, content shouldn't be too long to increase the chances that users will be eager to read it. Providing there some general information and duplicating content from other corporate websites won't bring the intended results. It's necessary to approach the issue individually, think about your content and plan solutions that will be of interest to Internet users. Moreover, it's crucial to make sure that the design of the subpage corresponds to the nature of the industry and business – be consistent.
How To Develop A Quality About Us Page?
If your about us page is to meet its objective, it needs to be properly prepared. Think about the information you want to provide and ways to do it in a way attractive for the users. First and foremost, after reading the about us page, people should think that they finally found the company with a perfect offer. If every website element is refined, it suggests to the customer that the site owner has an equally professional approach to order execution. Designing an effective about us page requires some time to optimize it.
For Branding And Sales Purposes
Content should be presented in an attractive way. If a user sees several thousand characters of text, don't expect that they'll feel encouraged to benefit from your offer. In this case, people will probably close the tab after reading a few sentences. Only an appealing form of content presentation can encourage users to get to know your offer.
The about us section shouldn't include slogans that are used in the vast majority of texts. Cliche phrases such as the ones stating that you have "many years of experience on the market" don't mean anything. It's much better to mention the exact date when you started operation or specific projects you completed. "Good value for money" is another slogan that won't convince readers – they see the same texts on almost every website.
The about us page is an ideal place to present the specialists you hire. Indicate the positions they hold. Apart from professional photos, it's a good idea to publish pictures that show your employees in various situations – not necessarily when they're sitting behind a desk.
Content should evoke emotions. Benefit from storytelling to tell an authentic, compelling story. This is the factor that can convince readers that you're the company they have been looking for. Why don't you tell people your business history?
In this specific case, users don't expect long texts – they prefer concise content that includes a maximal amount of specific information.
Don't forget about sales issues. In the content, you can provide CTA buttons that will redirect users to the offer description or contact form.
The about us page can also include customer reviews published on Google.
For SEO Purposes
The about us page can also improve your website visibility. To optimize it for this purpose, focus on the following issues:
Title – meaning the element that appears in the <head> section of the page code. To be more precise, we mean the <title> tag which is an important ranking factor. The title should include a keyword important for a given subpage. Google displays about 65-70 characters in the search results, but actually, it's 600 px. If the title is too long, it'll be shown as 570 px and an ellipsis. However, it's better when users see the whole title. But what does actually 600 px mean? You can check if your website title is appropriately long with the use of this tool.
Description – this element is also located in the <head> section. Although this factor doesn't affect SEO, it may have an impact on your CTR (click-through rate). It shouldn't be longer than 160 characters, including spaces. It ought to describe page content and include CTA (call to action). It also needs to be unique.
Headers – thanks to an appropriate header structure (check out: What is a website header?), the content looks more attractive for users and meets all the requirements of the search engine. It's good if headers include keywords that are important for a given subpage.
Content – should be unique and useful. The length is also important – it should be between 300 and 500 words. The text needs to be natural. Bold the most important information and provide keywords that are relevant for a given subpage.
Internal linking – it's one of the crucial ranking factors. Your about us page should provide links to other subpages of your website which may have a positive impact on its Google visibility.
Don't Forget About an SEO-Friendly About Us Page
Developing an appealing about us page can have a positive impact on your conversion, brand image and SEO activities. Therefore, it's worth spending some time to create quality content. You can also commission the task to appropriate specialists.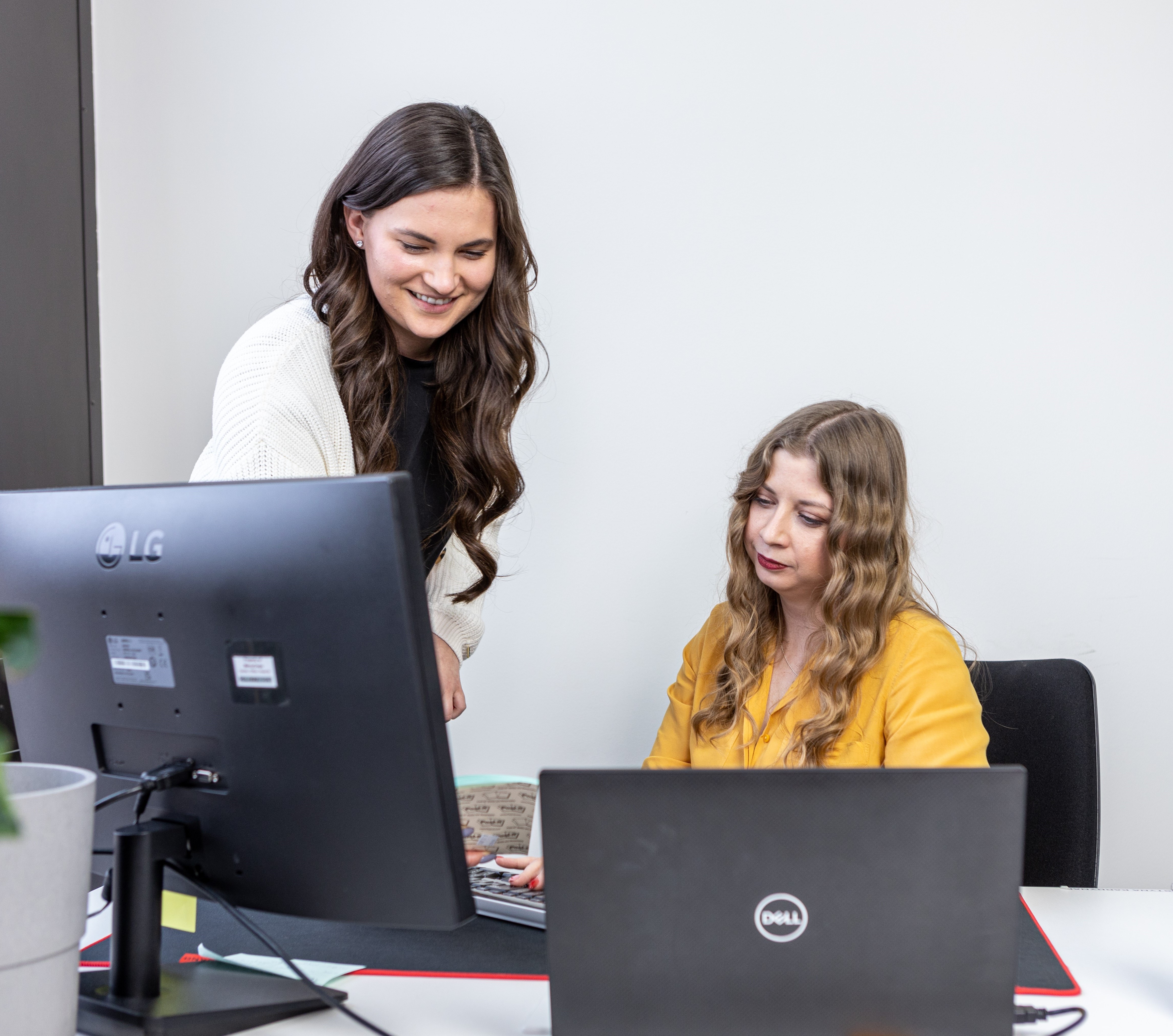 Awards