It's like getting a twofer (a.k.a
two for one
) So, in
SEO writing
, you get two valuable variables with your SEO-friendly content - your target audience and the search engine "spiders/crawlers." In this article, we will share
the best SEO article writing tools
that will help you write and publish highly-targeted and well-optimized content for your web pages. Let's begin.
Here are the 10 Top SEO Writing Tools that You Can Find Ultra Useful:
Before we elaborate on each of these SEO content writing tools,
take note that some of these tools can be a variation of the others
. I will let you decide which variation is best for you. So, make sure to take some time to read and learn more about each of these content writing tools for SEO. Now,
first things first - keyword research
.
1. Ubersuggest Keyword Research Tool
Keywords are the foundation of search engine optimization. So, it's only fitting that we include keyword research as one of the
top SEO tools
when it comes to writing content for websites.
Ubersuggest
is one of the most used keyword research tools because it offers free service, especially if you only need to do a quick search. Besides search volume and target region selection, the tool also features other important factors such as SEO difficulty, paid difficulty, and cost per click of each keyword.
Also, the tool shares other keyword ideas and content ideas that you can use for your topic.
2. SpyFu Competitor Keyword Research
In today's highly competitive digital world, it is no longer enough to do keyword research for your website - researching the keywords used by your top competitors can help you target profitable terms to use for your site content.
SpyFu
's tools include the keywords used by your competitors, such as keyword rank gains, newly ranked keywords, and most valuable keywords. Other than keywords, the tool features different types of research opportunities for your competitors, such as SEO, PPC, Backlinks, and heaps of other reports.
3. Google's People Also Ask Section
In case you don't know this yet, there are gold nuggets in Google's search results - particularly the section that says "people also ask." You can leverage these questions as your content ideas or even part of your headings in your blog posts. Also, answering these questions can help you rank well in voice search since users tend to ask full-sentence questions than type one to three search terms. Let's say, for example, that You need to write an article about orphan pages in SEO. Let's assume that your target primary keyword is "orphan pages." Google's
People Also Ask
section will look like this:
What's more, you can use the questions listed in this section as your heading ideas - this time, you can not only get a twofer but more - the search engine "crawlers," your target audience via browser search, and those that use voice search.
4. Answer The Public
Answer The Public
(ATP) is a lot similar to Google's
People Also Ask
section. But unlike Google, ATP can pull up questions about products, services, and brands, and compare the results to come with a more targeted and optimized topic search.
5. Google Trends
If you're running out of topics to write or if you're simply torn between two topics,
Google Trends
can help you decide which one to choose, based on the topic's popularity in search in a particular region and even globally. This tool allows you to compare multiple search terms across several different categories and search types, such as web search, image search, new search, and Google Shopping, and YouTube search.
6. Portent's Content Idea Generator
Portent's Content Idea Generator
can help you come up with a bunch of title ideas for your pieces of content that are catchy and click-worthy. The tool generates titles based on proven tactics and methods that help drive web traffic and backlinks to your web page content. Some are intriguing, some are full of movies, books, and celebrity references, and some are down-right funny and interesting.
7. Social Animal
Another tool that can help you come up with topic ideas for your blog posts is
Social Animal
- this tool is particularly helpful if you want to implement the Skyscraper Technique. This tool helps you find the most liked and shared content about a keyword or search phrase. Then, you can leverage the ranking topics that the tool shows you, and build an even better, even more interesting, and an even more optimized piece of content out of the topics.
8. IsItWP Headline Analyzer
Remember that headlines establish the first impression to your target audience - it is what catches their attention and piques their interests. So, your headline must be reader-optimized as it is SEO-optimised.
IsItWP Headline Analyzer
helps you make sure that your headline is catchy and well-optimized through the following criteria:
Overall score
Word balance
Word count
Uncommon words
Power words
Common words
Emotional words
Headline length
Sentiment
Headline type
And most importantly, how it will look in Google search results.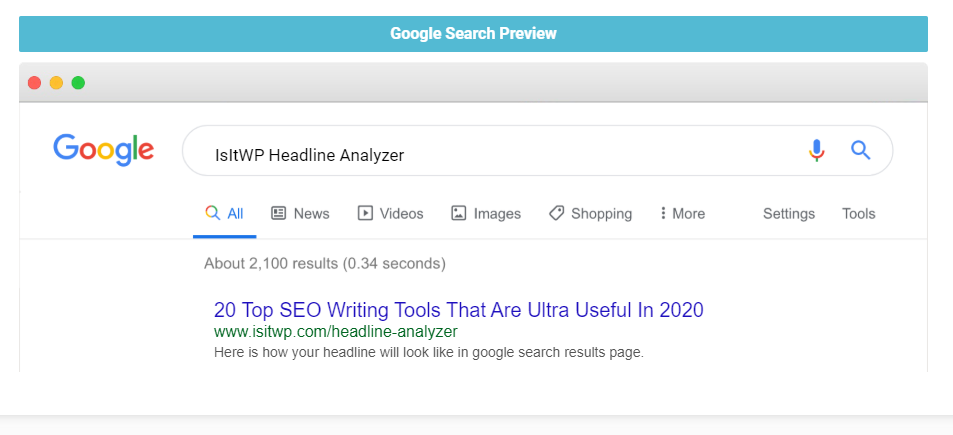 9. Surfer SEO Content Editor
Surfer SEO Content Editor
arguably leads the pack among the top SEO writing tools. The tool helps you with creating top-notch, keyword-rich, and well-structured content, whether you're writing a blog post, landing page, or an
e-commerce copy
. The tool guides you in beating your competitors' top-ranking web pages by coming up with a better content structure in terms of word count, the number of headings, paragraphs, bold words, and images.
Also, it helps you achieve the perfect keyword density by providing the number of times each target keyword and the related term should be used in the content.
Most notably, the tool gives you the topic and questions to answer.
10. Grammarly
Grammarly
helps you check your content for spelling, grammar, and plagiarism across almost all devices or writing apps that you use. Also, it can help you optimize your content for different variations of English, such as American, British, Australian, and Canadian. The tool can also assess your overall correctness, clarity, engagement, and delivery. Most interestingly, your tone of voice and word count.
Final Thoughts
SEO content writing
can be a pretty exhausting task - you need to
ensure the utmost quality from keyword research to researching a topic that is relevant and useful to your target audience, creating a content structure that is SEO-friendly, and publishing an interesting and compelling content at the end of it all.
Remember
that you are not only competing with heaps of your competitors - you are also vying for the top ranking spots in the search engine results and for the attention and time of your target audience. So, make sure that it is all worthwhile. However, if
SEO content writing is not your cup of tea and using the top SEO writing tools would cost you more time and energy
, you can always tap the expertise of
SEO experts and content writers
to do the nitty-gritty tasks for you.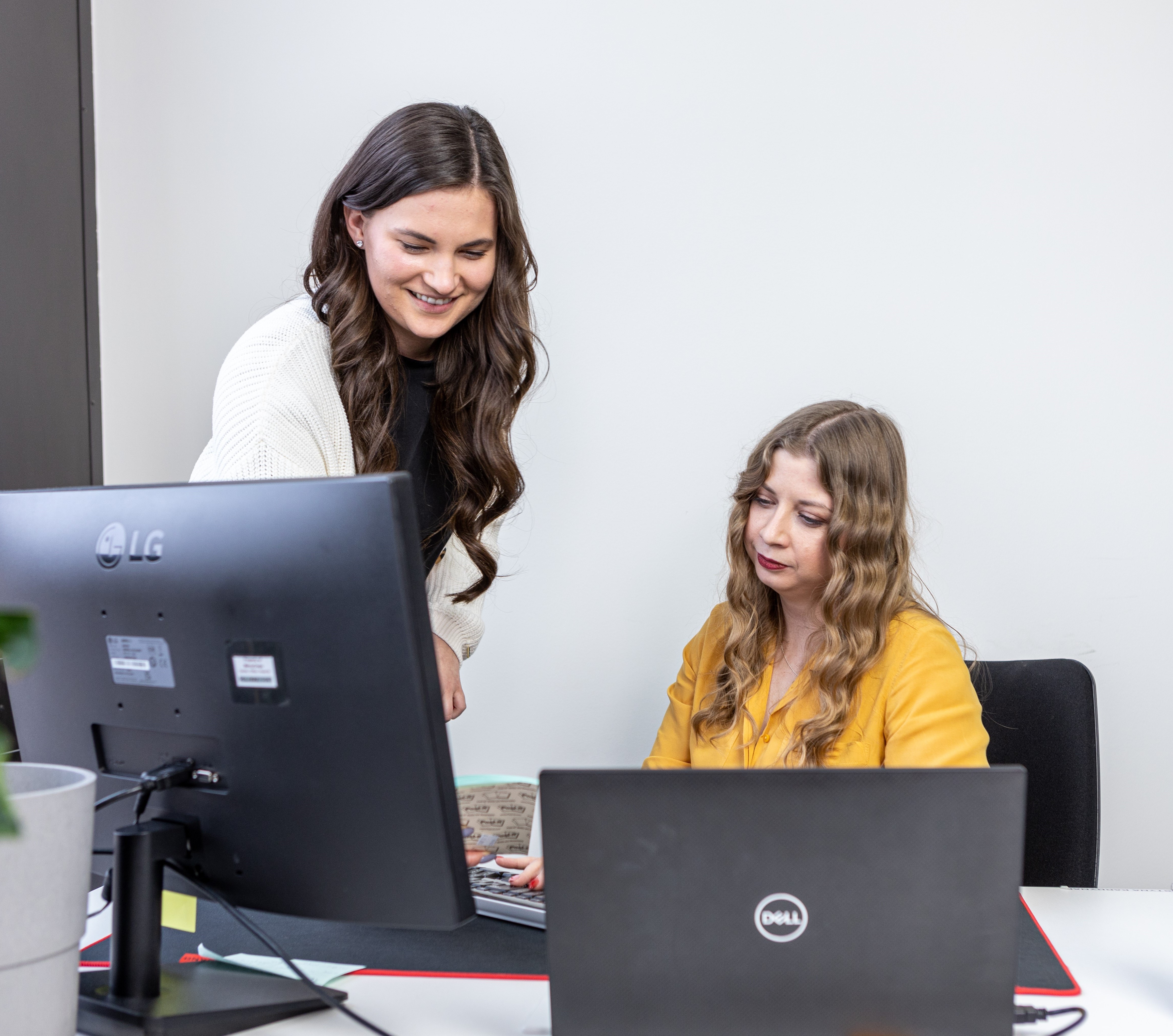 Awards