What is SaaS? – Definition
SaaS (Software as a Service) is a model based on providing users with remote access to specific software functions. In this model, there is no need to install additional programs on devices as all the necessary data is located in the cloud. The entire infrastructure, software, application data or hardware is managed by the service provider, which after concluding the agreement ensures availability and security of your data and software.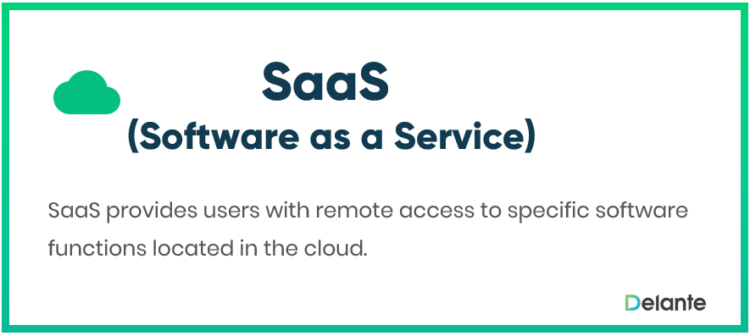 Moreover, currently, there are many various CMSs available in the SaaS model. It is a perfect solution for small and medium-sized online stores. When deciding on such a model, you don't need to have programming knowledge. The whole process is very simple and is often limited to choosing a template or page colors.
Advantages and Disadvantages of SaaS
The main advantages of the SaaS model are primarily:
relatively low initial costs,
quick service launch,
simple website management,
constant access to the latest software versions.
Its disadvantages, however, include:
no ownership right,
limited possibility of customization,
no possibility of transferring a website to another hosting or server.