What is Safari? – Definition
Safari is a web browser developed by Apple for devices running the OS X operating system. Safari is the default browser installed on iOS-based devices, such as iPhone, iPod or iPad, and Mac. It is based on the open source WebKit engine. For the first time, Safari was introduced in 2003 on desktop devices. Currently, there is no Windows version available – a version tailored for this operating software only ran from 2007 to 2012.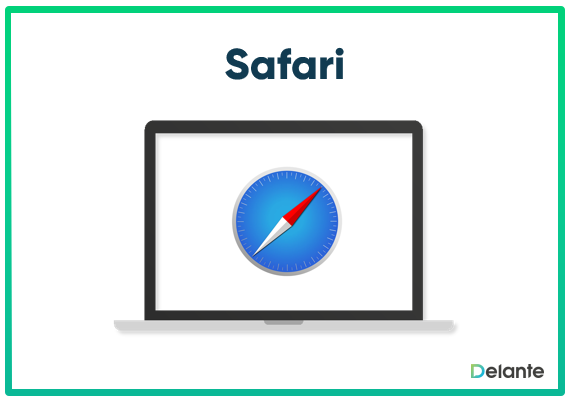 Features of Safari
This browser has been developed for many years, so currently it offers a wide range of great features. Its users especially appreciate the ability to synchronize with the cloud, launch the Private Browsing mode, and use the Download Manager. There is also a possibility to customize Safari and add more features by installing free extensions.
Popularity of Safari
The number of users of this browser worldwide is increasing year by year.  According to Statcounter, in December 2020, Safari was the second most popular web browser in the world, covering 19.25% of the market share. Interestingly, in December 2020, OS X was the 4th most popular operating system (7.08% of market share worldwide)