Indeed, having plenty of online store traffic but hearing crickets at the cash register is truly frustrating. You've built your website with care, created product listings, and perhaps even mastered the art of creating eye-catching ads. Yet, the result feels like all the potential prospects are attracted by your "flashy neon" from miles away, but they just stroll in, admire the interior, and leave without buying anything.
Believe it or not, there are plenty of e-commerce website owners facing the same problem – their website is getting traffic but no sales.
🤔 How can you persuade your visitors to make a purchase? Well, you need to learn the tricks of not just getting your customers through your digital door. It's also about tempting them to pull out their digital wallets and make the purchase.
Is it complicated? Not really.
In a moment you're going to acquire some e-commerce wisdom that will help you turn those virtual window shoppers into delighted paying customers.
First, you need to identify the culprits that cause a low conversion rate, right? Basically, a UX SEO audit will definitely help you find those nasty elements that prevent your cash register from being filled to the brim with green banknotes. So what are those?
High Website Traffic But No Sales: Common Reasons for Low Conversion Rates
If you're serious about working on your e-commerce conversion rate optimization, you need to take a very close look at your website. That's the only way for you to identify specific issues and areas for improvement, leading to a higher conversion rate and this sweet increased revenue.
So, without further ado, let's analyze 5 critical aspects that often hinder e-commerce conversion.
Poor Website Design
One common reason for low conversion rates is a subpar website design. For example, when a website has unintuitive navigation, it often confuses visitors and makes it problematic for them to find what they're looking for.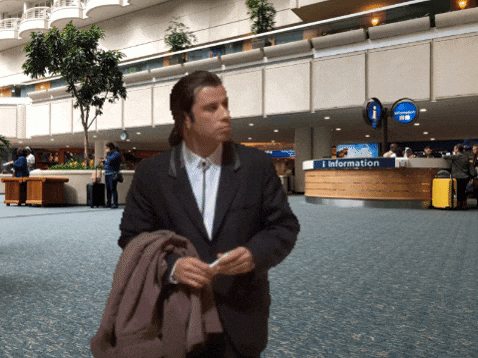 source: giphy
Imagine your potential customer trying to purchase a product but struggling to locate the checkout button due to confusing menu options. That's a bummer, right?
The issue of poor website design also includes slow loading time. Pages that take forever to load deter the visitors interested in your offer. It's highly possible they would rather abandon your online store to find similar products somewhere else, probably at your closest market rival's. Another bummer, right?
And finally, if your website isn't mobile-friendly or responsive, you close your digital door to mobile users, who make up a significant portion of online traffic
Insufficient Product Descriptions & the Absence of Quality Images
When product descriptions lack detailed information, potential customers may be hesitant to make a purchase. You – an e-commerce website owner – must realize that online shoppers want to know literally everything they can about a product before committing to buying it.
What features does this watch offer?
What are the specifications of this camera?
What are the measurements of this dress?
How wide is this bedside table?
How should I apply this argan oil to my hair?
What materials are these sneakers made from?
What is the warranty for this loudspeaker?
Are there any special care instructions for this face serum?
You don't want your customers to ask themselves such questions. Why?
Because if such basic information is missing in your product descriptions, it can leave potential buyers with unanswered questions and doubts. This in turn makes them look for those pieces of information somewhere else.
Mind you, the absence of high-quality images or videos can significantly impact a website's conversion rates, too. When customers are unable to see clear, detailed visuals of the products they are interested in, they are more likely to hesitate to make a purchase.
Quality images and videos provide potential buyers with a better understanding of the product's appearance, functionality, and real-world use.
Stay up to Date with News from the SEO World


Join our Newsletter
Lack of Trust Signals
As an online store owner, you should know that word-of-mouth and social proof are powerful tools. When potential customers visit your site and find no reviews or testimonials, they're left with uncertainty. They may wonder if others have had positive experiences with your products or if your store is even legitimate. Without the reassurance of past customers, they're more likely to click away and shop elsewhere.
Also, when your website lacks visible security badges or SSL certificates, it sends a clear message to visitors: "This online store might not be safe." Shoppers are increasingly cautious about online security, and any doubts about the safety of their personal and financial information can lead to cart abandonment.
That's why: Always display trust badges and ensure a secure checkout process. Without it, you fail to instill confidence in your customers.
While mentioning the checkout, here's another notorious mistake that once gets fixed, will improve online sales big time, and that is…
Complicated Checkout Process
When customers are ready to make a purchase, they want to make it quick and easy. That's why, having too many steps included in your checkout process can be overwhelming and time-consuming for your visitors.
It's worth realizing that each additional step is an opportunity for the customer to reconsider their purchase or – to make matters even worse – encounter a technical issue, such as a page not loading. This can lead to cart abandonment as customers lose patience and decide not to complete the transaction.
Also, asking customers to create an account before they can make a purchase in your store is a significant barrier to conversion.
While some customers may appreciate the convenience of an account for future purchases, many others prefer a guest checkout option that allows them to buy without the commitment of creating an account.
Simply put, mandatory account creation adds unnecessary complexity and can be seen as a way to collect data rather than provide a smooth shopping experience. This can discourage your potential buyers – the ones who are concerned about privacy or simply want a hassle-free purchase process – from ordering from you.
While talking about the checkout process, there is yet another important factor that makes people click the upper right "X" close button instead of happily hitting the "order" button.
Hidden Costs
Hidden costs, such as unexpected shipping fees or taxes, are a major cause of low conversion rates simply because they create a sense of deception and erode trust. Keep in mind that when your almost-done-converting customers discover these extra expenses only during the checkout process, they will most likely abandon the cart.
Do you know what is even worse than that? They may never come back to your store either.
source: giphy
Okay, you've just learned the 5 biggest mistakes that discourage your customers from buying from you. Now, let's see the solutions that will help you boost your sales.
Quick Solutions to Improve Conversion Rates
We've identified five mistakes, so let's counterbalance them with five solutions. Of course, the conversion rate optimization checklist is far longer than you will find below, yet the solutions I'm going to share with you in a second are an amazing starting point, especially when dealing with the issue of high website traffic but no sales.
👍 Solution to improve conversion rate #1: Optimize your website design, which includes
improving mobile responsiveness
simplifying navigation menus
speeding up page loading time
👍 Solution to improve conversion rate #2: Enhance product listings by
adding multiple high-quality images and – if possible – videos
providing detailed product descriptions (eg. size, materials, colors, application, warranty)
displaying customer reviews and ratings
👍 Solution to improve conversion rate #3: Build trust and show some social proof by
showing your past customer testimonials
displaying trust badges and website security certificates
providing a money-back guarantee
👍 Solution to improve conversion rate #4: Streamline the checkout process by
reducing the number of form fields required for checkout
providing a progress indicator during the checkout process
using auto-filling shipping information based on ZIP code
👍 Solution to improve conversion rate #5: Be transparent with costs, which you can do by
displaying shipping costs upfront on product pages
clearly stating any additional fees or taxes before checkout
providing shipping cost calculators for different regions
While mentioning the calculator, if you aren't 100% sure how to calculate the conversion rate, there is an easy-to-use tool available for free on our website. It's called the Conversion Rate Calculator, and it's designed to make it simple for you to understand and improve your website's performance. Go ahead and use it to quickly figure out how well your website is turning your visitors into customers.
3 BONUS Tips: When Your E-Commerce Website Gets Traffic But No Sales
Ever had visitors who checked out your stuff but didn't bite? Sure you had, after all, you want to break the spell of high web traffic but not sales.
🏆 So, let me give you the first bonus tip – retargeting.
Imagine it's like giving your potential customers a friendly nudge, saying, "Hey, remember us?" Those who didn't buy the first time will see your ads popping up on their favorite websites or social media. It's like a persistent but friendly salesperson who won't quit.
Retargeting keeps your brand on your target audience's radar, giving them another chance to click that "Buy Now" button.
🏆 If the majority of your visitors lurk on your website but vanish into thin air before converting, try the second bonus tip – live chat.
Think of it as your online shop assistant who guides, assists, and answers their queries in real-time, turning your visitors into buying customers.
🏆 The third bonus tip – A/B testing.
With A/B testing you'll discover what your visitors like. Change colors, headlines, buttons, or anything you fancy. Then, let the data be your guide. Keep what works, toss what doesn't, and voilà – a website with high conversion rates!