Today, we will share the top WordPress SEO plugins that will help your business website thrive this 2020. So, let's get started. Here are
20 WordPress Plugins that You Can Use for Your SEO in 2020
:
Yoast SEO
All In One SEO Pack
SEOPress
Rank Math
All in One Schema Rich Snippets
Broken Link Checker
WP Rocket
MonsterInsights
The SEO Framework
SEO Squirrly
Rel NoFollow Checkbox
WordLift
Google XML Sitemap
W3 Total Cache
All In One WP Security & Firewall
WPtouch Mobile Plugin
Yet Another Related Posts Plugin
SEO Optimized Images Plugin
Easy Table of Contents
Redirection
Before we unpack each of these plugins though, let's make sure that we're on the same page:
What are WordPress Plugins?
WordPress plugins are software components that offer useful features for your website, thereby enabling you to customise your site more than what the default program can do.
For instance, if you want your clients to have the freedom to book an appointment with you on your website, and you need to have it automatically synced with the calendar on your phone, you can install a plugin.
Plugins can be easily installed and removed whenever you want
, and you can often tell if a WordPress plugin is useful or not, based on the reviews. Now, let's talk about the
WordPress SEO plugins
that you should consider using in your website this 2020. Let's start with the most popular:
1. Yoast SEO
Yoast SEO is currently rated with 4.9/5 stars by 27, 051 people - this WordPress plugin offers a holistic search engine optimisation, prioritising the positive experience of both search engine "crawlers" and website visitors. It is recognised as one of the best WordPress plugins because of its
comprehensive approach, starting from helping you craft better page title and meta description easily
. Also, Yoast SEO helps with Schema implementation, so search engines can understand your site better and give you more chances of getting the coveted rich snippets in the search results. Plus,
Yoast SEO features an advanced XML sitemap functionality and gives you full control over the breadcrumbs of your website
.
Now, since SEO abides with the principle "content is king," the plugin's readability analysis has made the software ultra-useful, especially when it automatically sets canonical URLs to ensure that there would be no duplicate content in your site.
2. All In One SEO Pack
All In One SEO Pack is arguably the next best thing to Yoast SEO - the plugin currently has a 4.4/5 rating with 490 reviews. The numbers might be considerably far from Yoast, but All In One SEO Pack has been the most downloaded WordPress SEO plugin since 2007. It has been downloaded over 50 million times. The reason being is that
it has an incredible XML Sitemap support to help your site to be crawled by Google and Bing - including your website images
. Plus, the plugin supports RSS sitemap to help the search engines know about the updates or fresh content on your site.
Also, the plugin features Google AMP (Accelerated Mobile Pages) support so your pages will load faster on mobile devices, and Google Analytics support to help you track your progress and fix issues on pages as soon as they're detected. Standing by its name,
the plugin can assist you in implementing Schema.org markup
, so your web pages will look clickable on the SERPs than your competitors' results. The best thing is that it can automatically signal the search engines about the updates or changes in your website so they can crawl and index your new pages sooner.
3. SEOPress
SEOpress is one of the simplest-to-use yet powerful WordPress SEO plugins - it has a 4.9/5 rating from 522 reviews. The plugin highlights social sharing, managing 301 redirects, boosting your organic traffic, adding Schemas markups, customising and building XML and HTML sitemaps, and creating optimised breadcrumbs for your website.
Plus,
SEOpress features and installation wizard to help you quickly build your website even though you don't have the expert technical skills
. However, it also has advanced controls for more experienced website builders. The best thing is that the premium version of SEOPress is substantially less expensive than Yoast SEO while offering a bunch of similar features.
4. Rank Math
Rank Math currently has a 4.8/5 rating with 696 reviews, and it is considered as one of the most user-friendly WordPress plugins for SEO because it allows importation of data from other SEO plugins while building your website with the help of the setup wizard. Plus,
Rank Math boasts its intuitive design and other smart automation features that can let you almost single-handedly optimise your website
, in just a few clicks, with the efficiency of a whole team of
SEO experts
.
So, if you don't like Yoast SEO and other aforementioned WordPress SEO plugins, you can try using Rank Math and discover why it can be the game changer in your search engine optimisation journey.
5. All in One Schema Rich Snippets
If you want your website to stand out in the SERPs, All in One Schema Rich Snippets is the WordPress plugin for SEO that you must not miss - it currently has a 4.1/5 rating with 149 reviews. This WordPress plugin
will help your web pages become eye-catching results in the SERPs by showing a summary of your web page
- this increases the clickability of your page, thereby increasing organic traffic. This summary is commonly known as a rich snippet - it shows the featured image on the web page, the star rating, especially if it's a product page, meta description, price, and other important details.
So, All in One Schema Rich Snippets helps you inform the search engines about the important information that they should accurately display in the search results - this WordPress plugin provides an intuitive application guide of schemas such as products, recipes, reviews, articles, and events.
6. Broken Link Checker
Clicking on a broken link can be an annoying experience for website visitors. Plus, it can waste a good amount of authority distribution from your home page to other pages on your site. So, the Broken Link Checker WordPress SEO plugin, which has a 4.1/5 rating with 374 reviews, should be in your list when doing search engine optimisation.
Also,
this plugin comes essential when you're running a blog
- it helps you scan your entire WordPress site to find some broken links, and fix the broken links without altering your posts. The best thing is that this plugin is free.
7. WP Rocket
Your website speed plays a vital role in the success of your SEO and your online business in general. As we have mentioned before, 47% of your website visitors expect a site to load within 2 seconds and 40% will abandon your website if it takes more than 3 seconds to load. Not to mention that Google treats site speed as a significant ranking factor.
So,
you need to make sure that your website speed is performing well by enabling caching
- setting up a high-speed data storage space that will load the data faster the next time it is requested. This can be a pretty technical task, though. But thanks to WP Rocket WordPress SEO plugin, you can set up caching without delving into technical stuff in your site.
8. Google Analytics Dashboard Plugin for WordPress by MonsterInsights
MonsterInsights has a 4.5/5 rating with 1,507 reviews. People love this WordPress plugin because it helps with calculated marketing decisions, mainly because it can integrate with Google Analytics to get comprehensive reports and recommendations easily in your WordPress dashboard. The best thing about this WordPress SEO plugin is that
it shows you where your website visitors are coming from, what they usually do in your site
(customer behaviour), which are your top content or web pages that are worth banking on, and how you can improve other pages.
Plus, if you have a WooCommerce plugin, MonsterInsights can also show you which product pages are performing well or popular to your visitors and which pages are losing customers.
9. The SEO Framework
The SEO Framework has a 5-star rating with 227 reviews - if you want a lightweight and super-fast WordPress SEO plugin that does not do any hard sales, especially ads, this can be a great alternative for a holistic search engine optimisation plugin. And just like other popular WordPress plugins, The SEO Framework recognises that content is king. So,
one of the settings features a coloured scale that shows you how far or close you are to crafting an SEO-friendly post
. The best thing is that it tells you which part of the post you need to improve to make it search engine ready.
10. SEO Squirrly
If you're not an SEO expert yet, you should start with SEO Squirrly - this WordPress plugin has a 4.6 rating with 449 reviews.
Beginners and even experts love how this plugin offers a holistic search engine optimisation without making the user swamped with technical elements.
The best thing is that when crafting an SEO-friendly content, you can simply type the topic of your article and the target keywords. Then, the plugin will show a series of green lights signalling that you're doing a great job. At the same time, red lights tell you that you need to improve some parts of your content or web page - these lights are activated in real-time, so
it's similar to having an SEO expert guiding you as you build your page, saving you a lot of time and errors
.
11. Rel NoFollow Checkbox
Links are necessary signals for Google. In fact, linking is a major ranking factor. You see, search engines, especially Google, will assess the quality of the links coming from your site and the links going back to your website - they should all be relevant and not spammy. This is to avoid websites having hundreds of links to spammy sites - an unhelpful and manipulative practice that can annoy website visitors away.
So,
to ensure that your links are not impacting your rankings negatively, install the Rel NoFollow Checkbox WordPress SEO plugin
- if you don't want to affect the ranking of the external website that you are linking to, add a "Rel NoFollow" attribute to your external links. Also, this practice will keep hungry advertisers at bay.
12. WordLift
WordLift is one of the best WordPress plugins
for marketers and content editors
- it boasts an AI feature that will help you automate structured data markup as you write and organise your content. Plus, WordLift, as an AI-driven WordPress SEO plugin,
will help you increase the findability of your content
by adding semantic rich metadata, internal links, images, and recommendation widgets to your web page.
13. Google XML Sitemaps
Google XML Sitemaps currently has a 4.9/5 rating with 2,100 reviews - it is considered as one of the essential WordPress plugins for SEO because
it helps you ensure that your web pages will get indexed by Google
. Indeed, the search engines will eventually crawl and index the pages on your website without being guided by a map, but in the competitive world of search results and SEO, you can't just hang around while hoping for the best.
You need the best vehicle to get Google crawling and indexing your web pages the sooner and better it can
- this is why the Google XML Sitemaps should be one of your WordPress SEO plugins. The plugin will automatically generate your sitemap as you build your site - telling Google about the new pages and fresh content you have created. Remember,
Google loves fresh, relevant, and useful content
.
14. W3 Total Cache
W3 Total Cache is an exellent alternative for WP Rocket - this WordPress plugin for SEO has a current rating of 4.3/5 stars with 4,338 reviews.
The plugin emphasises on improving the speed of your website, and most importantly, the user experience.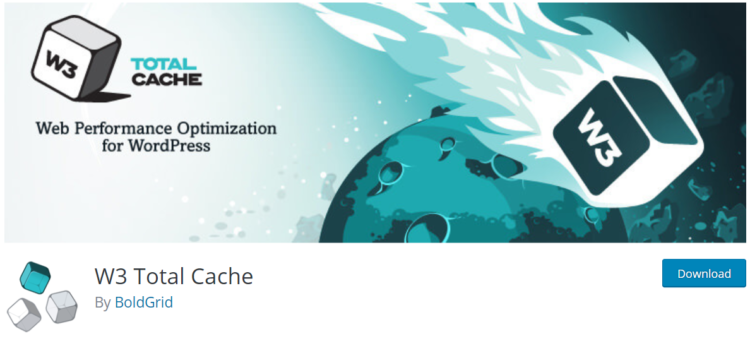 Also, it can help you cache blog posts and other web pages as well as 'minify' third party CSS and JavaScript to make your website load even faster.
15. All In One WP Security & Firewall
Website security is a must, especially if you're running an online store. Although WordPress is already secure, making it a trustworthy CMS, you can't stay complacent. After all, there's nothing wrong with additional security for your website and everyone doing business with you.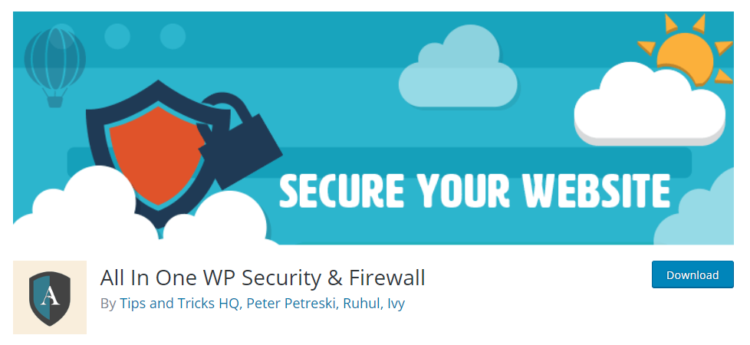 So, you would need the All In One WP Security & Firewall WordPress plugin -
it shows you a security point score based on how your website is set up
. This is on top of the tool for password strength, ability to identify and block accounts that use the same name and log in, and stopping user enumeration. Google, as a reputable search engine, often identifies websites that are not secured by adding "this site might be hacked" warning just above the meta description. Surely, you don't want to scare potential customers or clients aways with such a warning.
16. WPtouch Mobile Plugin
Optimising for mobile devices is a MUST in 2020. You see,
about 52% of global internet traffic comes from mobile devices
. If you take a close look at the trend, more and more people are browsing the internet through their mobile devices, such as tablets or smartphones. This only means that a mobile-friendly website will have an increase in organic traffic and conversion than those that are not. Usually, crafting a mobile responsive website would take time and a lot of effort or money to hire a developer. But thanks to WPtouch Mobile Plugin,
you can now easily add a simple yet elegant mobile theme for your site's mobile visitors to enjoy
.
The best thing is that you can customise the appearance of your web pages on mobile devices by using the administration panel without having to deal with the codes or technical stuff to make the changes.
17. Yet Another Related Posts Plugin (YARPP)
Did you know that keeping your website visitors engaged and clicking through your site is a significant ranking factor? If your website has a long dwell time and low bounce rate, Google and other search engines will treat your site as something trustworthy, useful, and ultra-relevant because visitors choose to stay and engage with your content.
This is why the Yet Another Related Posts Plugin (YARPP) is one of the best WordPress plugins for SEO because
it helps you keep your audience engaged
by showing a list view or thumbnail of related content as well as custom post types that are related to the page or post that the user is currently viewing, thereby compelling them to click on a relevant post and delve into your repertoire of resources -
this plugin is super beneficial, especially if you have a rich blog
.
18. SEO Optimized Images Plugin
There was an old saying in the online business world that goes:
"people buy with their eyes"
- this emphasises the need to ensure high-quality images, especially if you have an online store. However, it's surprising how website owners often overlook optimising image for the search engines.
So, if you want to set yourself apart from a sea of competitors, use the SEO Optimize Images WordPress plugin -
it lets you add optimised title attributes and alternative texts in your web page images dynamically
. So, the search engines can crawl each image, understand them, and index them better, especially for image search.
19. Easy Table of Contents
Did you know that Google loves a web page with broken down content, especially if it is a long-form blog post? The biggest search engine in the world prefers indexing a web page with logical sections that are linked to on-page anchors. This is why using the Easy Table of Contents WordPress plugin
can pay dividends when it comes to ranking on top of the SERPs
. The plugin easily adds a table of contents to your blog posts and other web pages to make them easier to go through. Plus, having a table of contents on your lengthy blog posts will make them less daunting to your readers, encouraging them to scan your content - thereby increasing your dwell time and lowering your bounce rate as they click on the items in your table of contents.
20. Redirection
Redirection is a super-easy-to-use WordPress plugin for SEO that
will help you implement 301 redirects - a method which passes about 90% to 99% of link equity, a ranking factor, to the redirected page
. This method is useful if the original page is no longer working. The best thing about the Redirection WordPress plugin is that it does not only saves you time but also money because it is entirely free - there's no premium version.
Final Thoughts
Now, remember that our goal is to show you the best WordPress plugins for SEO in 2020, but you don't have to install ALL of the plugins outlined above. Some of them can work perfectly for your
search engine optimisation
without the others, especially if you choose a holistic and comprehensive WordPress SEO plugin. However, if you find some plugins unsatisfactory, you can always come back to this blog post as your guide to try other plugins that can suit the needs of your website. And as always, you can consult the
SEO specialists
and WordPress plugins experts to save you more time, money, and energy in the long run while ranking on top of the search engine results pages.