What is a Widget? – Definition
Widget is a graphical element of interaction that can be found on mobile devices or websites. It shows important information for users, e.g. about the weather, date or time. In the case of websites, it is usually an element placed in the footer or side panel. Widget adds its code to the page so that users can carry out various actions. Installing a ready-made widget is time-saving for web developers.
Advantages of widgets:
interesting graphic form,
dynamic or static,
easy customization,
responsive design.
The main function of widgets on websites is to make them more functional and attractive. Widget is a great alternative to traditional banner ads. In general, it can be easily tailored to the layout of the website and its goal.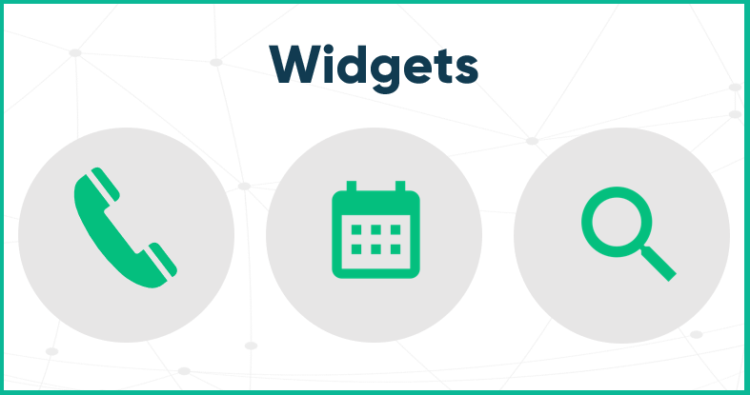 Example of Using Widgets
A widget can be a contact form, calendar or internal search engine. It is introduced to improve the website or make it more attractive for users. These elements enable the presentation of video files or images in the browser, as well as easy integration with social media.