Let me start off the hard way:
Just because you've got high positions with your target keyword doesn't mean they're yours forever. 
I know…
source:giphy
But you know what is even more depressing? The fact that any new algorithm update, emerging keyword trends, or your competitors' genius ideas can swoop in and send your website plummeting down the search engine results page (SERP).
Right down to the depths.
That's why it's absolutely crucial to regularly revisit those once-optimized pages and give your published content a kind of makeover. By updating and refreshing it, you'll not only stay on the good side of search engines but also keep your prospects intrigued with your brand and the things you offer them. Plus, reoptimization acts as a safeguard against being perceived as some irrelevant brand with obsolete web content.
Also, it's important to monitor the performance of individual pages for two reasons. First, you want to be quick to react when you notice it slipping in the rankings. And second, by identifying areas for improvement and doing some content optimization, you can rise higher in the SERP. Trust me, I've got firsthand experience in this (you will see that later).
🎉🏆 By refreshing content for my Clients, I helped them win top positions in SERP.
And today I want to tell you how to do the same on your own.
Therefore keep up with me and you will learn:
How often and why you should refresh your web content
How to strategically select the right pages for content refreshing
Ways to find the right keywords to reoptimize your content
How to maximize visibility for the reoptimized pages
How to monitor the results of content refreshing
Before showing you how to pick the right pages for content optimization and how to actually perform it, I'd like to make sure that we're on the same page. That's why, let's see…
What Exactly Is
Content Refreshing?
Content refreshing involves updating your existing web content by adding new information or modifying the overall design to enhance user experience and relevance. Its main goal is to help you improve search engine rankings and visibility.
Think of it this way: refreshing your content is like giving your website a little makeover. You want to make sure it looks its best, captures your audience's attention, and keeps them coming back for more. Plus, search engines love fresh content too, which can boost your visibility and rankings.
The best bit is that you can use this technique to improve various types of web content, including articles, category pages, product pages, and landing pages.
Basically, content refreshing is all about those 5 things:
Keeping your content up-to-date to stay relevant to your target audience.
Boosting your visibility through thought-out search engine optimizations.
Delighting your audience and enhancing their experience on your website.
Adapting to ever-changing consumer behavior and preferences to your marketing strategy.
Using new formats and trying new things to keep up with the market trends.
Now that you know what content refreshing is and why you should definitely add it to your SEO to-do list, let's see…
How Often

Should You Refresh Content?
Truth be told, the frequency of content refreshing can vary depending on your availability, resources, and budget. Some website owners prefer to update their content every few months, while others opt for a six-month or yearly schedule.
For evergreen content that is not time-sensitive, I'd recommended performing periodic updates every six months to a year. This helps ensure that your content remains relevant and accurate over time.
However, for time-sensitive or rapidly changing topics, more frequent content refreshing may be necessary. In such cases, try updating your web content on a monthly basis because this can help you stay current and provide the most up-to-date information to your audience.
In addition to following a schedule, it's crucial to continuously monitor your website analytics, user feedback, and industry trends. If you observe a decline in traffic or engagement, or if there are significant changes in your industry, these may serve as signals to refresh content sooner rather than later.
Truth be told, there is no specific moment when you absolutely need to drop everything and check your web content. Keeping your finger on the pulse and conducting regular web content check-ups is the best approach you can take. As an SEO Specialist, I find this method – I mean, regularity – valuable for identifying elements that require optimization, including content.
⚠️ Bear in mind that not all changes, meaning drops in your website's performance, should be a cause for concern. Sometimes, these falls can be influenced by industry trends or seasonal patterns specific to your niche. ⚠️
Now that you have a better understanding of the importance of conducting regular content check-ups, let's see…
Selecting the Right Pages

for Content Optimization
There are two scenarios I need to go through to answer this question.
#1 Scenario: Your website is relatively small, made up of several (+50) pages.
If that's your case, I guess there shouldn't be much of a problem for you to run a regular content checkup and reoptimize all the pages whenever needed.
#2 Scenario: Your website is relatively large, consisting of many (+100) pages.
In this case, the key lies in strategically selecting the pages that must undergo regular content refreshing. This becomes particularly crucial in e-commerce, where the number of pages is often almost overwhelming.
If that's your case, my suggestion would be to prioritize the category pages first. The reason is that, unlike product pages, category pages tend to stay valid all the time.
Apart from the category pages, you may also want to select other pages for content refreshing. To do so, use an SEO tool of your choice to determine which pages offer the highest potential to strengthen their position in SERP.
 A word of warning: Never pick those pages randomly. 
Source: giphy
Since you've been operating in your niche for some time, you likely have a good understanding of which pages work best for your business and which keywords provide the most value for your brand's online presence. And this is a great starting point! Yet, it's worth taking one step further and combining those two pieces of information with the hard data, which I will show you a bit later.
First, you need to realize one extremely important thing, and that is…
Must-Do Tasks

Before Content Refreshing
There's no point in doing content refreshing unless you've taken care of all the technical SEO aspects first.
Before working on content refreshing, make sure your on-page SEO is all covered. This means, ensuring your website is search engine-friendly. Why?
Imagine content refreshing as the icing on the cake, but you need a sturdy base first. I hate to break it to you but, if you neglect the basic search engine optimizations, your content refreshing efforts won't make much of a difference. So, start by addressing these key elements:
Make sure your website loads quickly.
Get those SSL certificates in place for secure browsing.
Pay attention to headings and page titles.
Optimize your URLs to make them user-friendly.
Create internal links within your content.
Don't forget to add alt texts to your images.
Implement hreflangs for multilingual sites.
Organize your menu structure for easy navigation.
Once you have on-page SEO elements sorted out, you can move forward and finally fall to refreshing your web content.
Source: giphy
Let's take the very first step, which is…
Strategic Page Selection:
Niche Insights & Analytics in Content Refreshing
Remember when I told you about picking the pages for content refreshing wisely? To base the choice on your niche insights and keywords that drive traffic to your website, and combine this with the analytical data? Here's how I do it, so follow me:
📣 Just a heads-up: The screenshots you're about to see are real screenshots taken while I was working on content optimization for one of my Clients. I'll be using this Client as an example to guide you through the steps you need to take in order to optimize your content and achieve top positions in the search engine results page (SERP).
To pick the right page for content optimization:
STEP 1 Open Google Search Console.
STEP 2 From the left sidebar, select Performance.
STEP 3 Click the Pages tab, and arrange the URLs by the Impressions.
Naturally, for obvious reasons, I had to cover the URLs up, but I can tell you that the first URL is a product page. By now you know why working on such pages shouldn't be your priority. The second URL on the list is a category page. That was a clear signal to me that this particular page had a huge potential to give my Client even more benefits than it did at that time.
STEP 4 Check when was the last time you made some changes to this page. If you find out that it's been optimized fairly recently, there is a high chance it needs more time to bring the desired results.
STEP 5 Also, I advise you to check the page for its SEO-friendliness. By that, I mean checking whether all basic SEO elements such as headings, meta description, and content are covered. Naturally, the better you're at SEO, the quicker and easier it is for you to identify the areas for improvement.
📣 ✨😊 But don't worry. If you're an SEO beginner, let me recommend you a cool plug-in that can help you localize the basic SEO elements to fix – it's SEO META in 1 CLICK. It's free and easy to use, so I guess it's worth giving a shot, especially if you're not sure yet what to look for on a page.
This is the information SEO META in 1 CLICK provides you with. For example, you get quick access to Meta Tags such as Page Titles and Meta Description:
as well as to website headings and their structure:
It's clear that if you were the one who built or optimized the website some time ago, these quick reports won't rather help you uncover the elements that require your immediate attention. However, if you're planning to refresh the content on a website that you haven't optimized yourself, you can rely on a plugin like SEO META in 1 CLICK to swiftly gather basic SEO-related information about a specific page.
So, when your initial page check-up has been completed, and when all essential fixes have been implemented, we may move on to the next stage, which is…
[/border-title]
Finding
Traffic-Driving Keywords

in SERPRobot

[/border-title]

Indeed, the next thing you should focus on is x-raying the keywords a given page was optimized for. This way you'll learn a few very important pieces of information such as:
the changes in keyword positions over time
what keywords get your page displayed in search results
Disclaimer: The method I'm about to show you works well provided that the keywords were added to SERPRobot.
 To find the keywords the selected page is optimized for:
STEP 1 Log into your SERPRobot account.
STEP 2 Enter the selected page's URL in the search bar.
Using the URL of the page I mentioned earlier (the one that was listed second in the Google Search Console report), I noticed that the keyword the page is optimized for is displayed as the 15th result in SERP.
I saw it as a big win and a big opportunity for my Client's website. I thought that with the help of content refreshing, I could achieve a top 10  ranking for that page.
STEP 3 While analyzing the keyword position, I advise you to look up the keyword position history. To do so, filter the results by clicking View full keyword details.
The report shows that before the first optimizations were done, the page I planned to work on wasn't indexed by search engine crawlers, meaning the crawlers didn't know it existed. However, after addressing all the SEO issues I found, the page not only got indexed by Google bots but also experienced a significant climb in rankings.
It went from being completely invisible to reaching the 87th position, then further improving to the 26th spot, and finally landing an impressive 15th position.
I noticed that the keyword was stuck around the 15th position for some time. I figured it was worth going back to the page and giving it a content refresh.
Guess what? It worked!
🏆🥳 The page climbed into the top 10, gaining more visibility and attracting increased traffic.
STEP 4 To achieve similar results, I recommend taking a closer look at your competitors' pages that rank in the top positions of the search engine results page (SERP) for your target keyword. You can easily do this using SERPRobot by simply clicking on the keyword in question.
This is exactly what I did.
STEP 5 Having the list of pages, I visited each one to carry out a brief inspection. Here's why I advise you to do the same.
By visiting the top-ranking pages, you collect important information on what makes it rank so high. Try to:
compare the amount of text published on the inspected page and yours. If the former features more content, it may be a signal for you to compose and publish more texts on your page as well;
find out what other keywords are used on the page so you may try to use them on yours as well
check the metrics (I'll tell you more about that in a moment)
look up the websites that link back to the very page (do a competitive link analysis)
Such insights are not only useful but also illuminating in some way. When you connect all the dots, you'll arrive at a valid and sound conclusion, which can later influence your business decisions.
The best part is that running such an investigation – if I can put it that way – also helps you identify the market rivals you had no clue that are existing.
But that's not all.
STEP 6 Continuing with SERPRobot, you can also see the keywords that Google bots associate with your page based on search queries. This allows you to see which keywords are matched to your page's content.
I advise you to x-ray those very keywords as well, taking the steps I've just listed: look up the keyword position history and competition.
In the case I'm describing, my investigation revealed that the top-ranked pages belong to the close rivals of my Client.
⚠️ Let me bring something to your attention: If you see that the brands you're up against for a ranking position are big names like Walmart, eBay, or Amazon, it's better to avoid comparing your page directly to theirs. But here's the thing, based on what I've seen, sometimes those big players' websites aren't fully optimized for search engines. And that's where you can step in with your own brand. It doesn't happen often, but it's good to keep in mind.
Looks like we've reached the end of the preparation stage. Now that you've collected all the necessary information, we can move on to the main stage: refreshing your web content.
Data-Backed
Keyword Refinement

with Ahrefs
At this stage, you've got the main keyword that you're going to use to optimize your selected page. Plus, you've extra keywords that you fished out your competitors' pages.
Naturally, I advise you against introducing some random changes to the selected page. Each improvement needs to be backed up with data provided by an SEO tool.
To show you how to run a quick keyword analysis, I'm going to use Ahrefs.
STEP 1 Open Ahrefs and type the main keyword into the search bar.
Hold on to your hats because here's the exciting part! Besides the basic keyword metrics like Search Volume, you absolutely need to…
STEP 2 … pay close attention to Terms Match.
This section shows you related keywords that can work wonders for your content. I'm talking about valuable keywords that revolve around the main topic of both your selected page and the overall offering that you haven't used yet.
Let's go through this stage once again, but this time – mostly for your convenience – I'm going to use some generic keywords so as not to cover up any information on the screenshots.
The keyword I'm going to run the analysis for is "SEO optimization."
Below you have the overall keyword metrics:
And here we're looking at the Terms Match section:
STEP 3 With a bunch of related keywords at your disposal and a good grasp of your niche, you have the freedom to handpick the best search terms to jazz up not only your Page Titles, Meta Descriptions, but most of all your new refreshed content. By doing so, you increase your chances of climbing up the rankings for the related keywords.
STEP 4 It's also a good idea to double-check the highest-ranked pages (those shown by SERPRobot) in another SEO tool. This way you verify if they actually appear in the search results when using your target keyword.
To verify your findings, type your main keyword into the Ahrefs search bar.
Here, again, inspect each result. I recommend you use the SEO META in 1 CLICK plugin to run a quick analysis of the keywords used by your market competitors in headings and in general in the meta tags.
STEP 5 Now is the time to gather intriguing insights and seek out new inspiration. Remember, there are no rigid rules to adhere to. Instead, focus on identifying aspects where your competitors stand out and consider how you can adapt similar tactics to improve your rankings. For instance, if you notice your rivals are publishing lengthier content, it might be advantageous for you to extend your existing texts and aim for longer pieces in the future.
Practical Ideas for
Content Refreshing & Page Re-optimization
Here's what you've accomplished so far:
🏆 You've run a semi-competitor analysis, including specific pages analysis, and identified website elements that are worth being implemented in your pages.
🏆 You've made a list of new keywords that you can use for your content refreshing and page optimization.
🏆 You've verified that some of the keywords you use on your soon-to-be-optimized page help your rankings.
Well done!
source: giphy
Now you need to use your insights for page optimization and content refreshing.
STEP 1 To get started, you can try adding new promising keywords to your H1 and H2s, if it makes sense for your strategy.
STEP 2 Later you may consider expanding your web content. Besides adding new paragraphs, make sure to infuse the texts with newly discovered keywords. Follow the tried and tested tips on writing SEO content to increase your chances of winning the top spots in the search results.
Naturally, depending on your resources, you can either hire a copywriter or simply write the web content yourself. If you have access to ChatGPT, you may consider using it as an aid, yet please remember to always fact-check the responses it provides you with.
STEP 3 When the content is handled, you may move on to do some linking. Start with internal linking, as it improves website navigation, significantly enhances SEO performance, and increases page authority. By strategically linking relevant pages within your site, you provide search engines with a clear understanding of your website's structure and content hierarchy. Besides, internal linking can also help you increase the time your visitors spend on your website, reducing those nasty bounce rates.
STEP 4 If your budget allows you to do so, you may consider acquiring some valuable backlinks. The importance of link building is immense, starting from improved search engine visibility, through enhanced reputation and authority of your website, to increased referral traffic. When done correctly, link building lead to increased website visits, engagement, and conversions. In some cases, this off-site strategy can help you build new relationships and partnerships within your industry.
STEP 5 Another SEO-improving thing you can do is update your URLs. By doing so, you positively impact your website's SEO performance. When you optimize URLs with relevant keywords and descriptive phrases, it helps search engines understand the content and context of your web pages. This can lead to improved indexing, better ranking opportunities, and increased visibility in search engine results. Also, a well-crafted URL structure can serve as a persuasive element in search engine listings, enticing users to click on your link over competitors.
⚠️ 👀 Here's a vital reminder that should never be overlooked 👀 ⚠️ When you decide to improve your URLs for better SEO, don't forget to set up 302 redirects. Thankfully, most popular CMS platforms handle this automatically, but it's always a good idea to double-check and make sure your redirects are in place. Better safe than sorry!
Since I'm drawing your attention to important matters, I guess I may take this opportunity to remind you about one more thing. As mentioned before, all of the steps we're going through now are supposed to help you rank higher provided that your website's SEO fundamentals are handled. Why is that important?
⚠️ Imagine you've put in all that effort and made all the changes I mentioned earlier, only to find out that your keyword positions aren't getting stronger. It could even be worse – you might see drops in rankings. But does this mean your improvements were actually mistakes? Not really.
These negative effects could be caused by things like slow page loading times or using the wrong image types. Sometimes a website footer doesn't include some essential SEO elements. Naturally, these are just two examples of how your hard work might not give you the results you hoped for. That's why I want to emphasize again: before you start refreshing your content, make sure your on-page SEO is spot-on.
So, when you finally optimize your category pages, you may want to take another step.
Extra Tip:

Refreshing Content to Keep Blog Posts Relevant & Compelling
Truth be told, you may use my content refreshing process to reoptimize your blog posts.
First, you need to pick the right blog post. Then you analyze the keywords it's optimized for along with the keywords it can be optimized for. Later you take a closer look at the top-ranked blog posts published on your closest competitors' websites to find similarities and differences.
Once you get the list of keywords and ideas for improvements, you implement one after the other, making the given blog post better optimized and more user-friendly.
Actually, there is one thing that makes the process a bit different than doing content refreshing for category pages. When working on blog posts, you may consider adding an FAQ section. This seemingly unimportant element improves the user experience, enhances search engine visibility, and increases click-through rates.
By including relevant keywords and phrases in FAQ, you help search engines grasp the content and context of your blog post quicker. This can result in better indexing, improved rankings, and higher visibility in search results, ultimately bringing more organic traffic to your website.
Also, transforming your FAQ into a Google SERP snippet can make it stand out and capture users' attention. This can entice users to click on your link over others, leading to higher click-through rates and potentially driving more targeted traffic to your blog post.
Lastly, when refreshing your blog content, remember to update the publishing date of the newly optimized posts. Let's face it, who wants to read tips, ideas, or solutions from 2017 when being already in 2023?
Maximizing Visibility

for the Re-Optimized Pages
Okay, you've done an amazing job. You've reoptimized and refreshed your web content. It's time to call it a day, switch off the laptop, and wait for the new customers to flock to your website, right?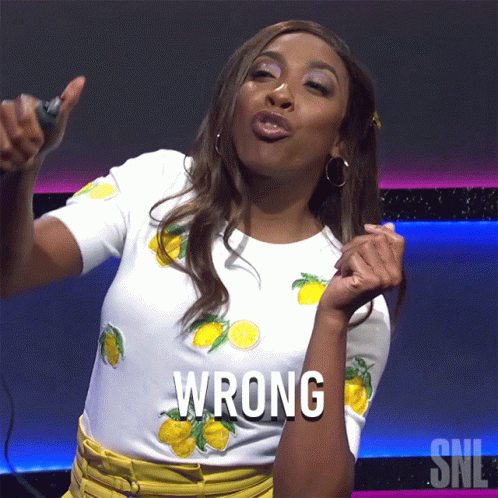 source: giphy
There is one more ABSOLUTELY ESSENTIAL thing you MUST NEVER FORGET after doing any sort of optimization, including content refreshing.
And that is indexing.
You need to re-index the pages you've refreshed the content on because this facilitates updated content recognition. By re-indexing, you let search engines know that you've made changes to your pages. This ensures that search engines are aware of the updated content and can accurately reflect it in search results. Remember that without re-indexing, search engines might continue to display outdated information.
Another aspect that reindexing helps you with is improved search engine visibility. When you re-index your pages after spending time optimizing, you help search engines properly index and understand the fresh content. This positively affects your visibility in search results as search engines have the most recent information about your pages, making it easier for them to consider your content for relevant queries.
And finally, re-indexing speeds up the impact of your optimizations on search engine rankings. Once your pages are re-indexed, search engines can factor in the updated content when determining rankings. This means your optimization efforts can have a faster effect on your search engine rankings, potentially leading to better visibility and higher positions in search results.
In case you aren't familiar with the process, let me refer you to the guide: How to Speed up Google Indexing. Apart from giving you tips on getting your updates indexed faster, it also talks about the challenges of quick website indexing and discusses Google's indexing algorithm modifications.
Guess what? You've just completed the whole process of content optimization. The only thing that you're about to do now is…
Monitoring & Evaluating the
Outcomes of Content Refreshing
I hope I helped you realize that keeping your brand relevant to your audience and working on improving your online presence requires you to update your web content regularly. But how do you know if your content refreshing efforts are making a difference?
Well, you need to somehow verify if your hard work is doing its job.
Monitoring the effects of content refreshing is the key to understanding what elements of your content optimization strategy work and what is not. By keeping an eye on the impact of your updates, you can make smarter decisions and get the most out of your efforts.
That's why, for example, I suggest you add each of the new keywords you used in your content refreshing strategy to SERPRobot. This way you can track keyword performance, monitor how they are ranking and check if they actually drive any organic traffic to your website. On the other hand, if you notice that certain keywords are underperforming, you can adjust your content strategy or make necessary changes to improve their rankings.
You may also consider taking Google Search Console screenshots of your website's performance before the content refreshing, adding new screenshots periodically. This way you can compare your results generated over a defined period of time. Naturally, the information on your website performance should be stored in Google Search Console, yet I know that some people practice taking screenshots because this method works for them better. Maybe it will work for you too.
But what actually are the performance metrics you should consider monitoring? For me it would be the following:
The obvious and already-mentioned keyword performance.
Keep an eye on the overall traffic to your website. Look for any changes that might be related to your content updates. Tools like Google Analytics can give you useful insights about individual page views and where your visitors are coming from.
Check if people are actually engaging with your refreshed content. Look at metrics like time spent on a page, bounce rate, and scroll depth. These numbers can tell you if your updates are grabbing attention and keeping people interested.
If you have specific actions you want visitors to take, such as signing up for a newsletter or making a purchase, track the conversion rates. Are your updates driving more people to take these actions? Keep an eye on those numbers.
Are your updates making a difference in how your content ranks in search engine results? Keep an eye on your rankings for relevant keywords and see if your refreshed content is climbing higher in the results.
Once you have enough data, it's time to analyze and make sense of it. I suggest you look for trends and patterns in the reports. Figure out what's working well and what needs improvement. Based on what you learn, make changes to your content refreshing strategies and keep iterating to get better results.
How I Delivered
Incredible Results

to My Clients Through Content Refreshing
The content refreshing strategy I've just shared with you isn't something I conjured up overnight. It took me time and effort to develop and fine-tune it for each of my Clients individually.
Honestly, my content refreshing strategy, combined with my meticulous attention to detail, delivers truly amazing results that I'm incredibly proud of. Most of the time, it translates into a stronger online presence and better customer engagement, which my Clients witness during our collaboration.
Let me show you two examples of how my content refreshing strategy improved the online visibility of my Clients.
Effects of Content Refreshing #1
Industry: online clothing store
First optimization date: August 2022
As we started optimizing the Client's website for search engines, we managed to make the target keyword become visible to bots. As you can see in the screenshot, before the on-page SEO process kicked off, the target keyword had been out of the index.
Once the SEO process was completed, I proceeded to review the web content which happened more or less six months later.
Content refreshing date: January 2023
In just a matter of weeks, my content refreshing strategy for the online clothing store catapulted it into the top 10 search results for the target keyword.
Effects of content refreshing #2
Industry: a highly competitive children's products e-commerce
First optimization date: second quarter of 2002
A page that was once optimized, noticed a huge visibility and traffic loss.
Content refreshing date: March 2023
At the beginning of March, I started carrying out my content refreshing strategy. To my surprise, the effects were even quicker than I expected – see the graphs below:
The impressions have grown by almost 500%! That's incredible, isn't it? But that's not even all!
Using my content refreshing strategy, I managed to make one of the target keywords reach the 3rd position – look:
I just want to point out that this keyword difficulty level was quite high, considering it has a search volume of 33,100.
What's more, I expanded the category descriptions and introduced a couple of changes that we come up with after doing a competitor analysis. Basically, I went through the entire content refreshing possesses described above.
Below you see the starting point, where the keywords were at around the 90th and 70th positions.
After a couple of weeks of working on the content, I managed to introduce the keywords to the top 10 – see below
Let me tell you one more thing. The keywords that strengthened their position don't only have high search volume but also bring real business benefits. This means that this type of content optimization makes a lot of sense because it literally generates more organic traffic.
Content Refreshing

Wrap-Up
Content refreshing plays a crucial role in maintaining a successful online presence, much like keeping your hairstyle in good shape. Just as you visit a hairdresser periodically to ensure your hair remains stylish and healthy, content refreshing involves regularly updating and optimizing your website's content to keep it relevant, engaging, and effective.
Similar to how a hairdresser selects the right techniques and products based on your hair type, content refreshing requires careful consideration of new keywords and necessary changes to your website. It's not a one-size-fits-all approach; rather, it involves a thoughtful process of combining data from SEO tools with a deep understanding of your specific business to make informed decisions.
Just as you trust your hairdresser's expertise, having an experienced content refreshing team increases the likelihood of achieving positive outcomes. Their knowledge and skills ensure that the content is optimized effectively, aligning with the latest SEO practices.
Furthermore, content refreshing isn't just about keywords. It's about empathizing with users and creating valuable, meaningful content. This approach avoids the pitfall of stuffing irrelevant blocks of text with keywords. Instead, it focuses on delivering information that truly adds value to users' experience, providing them with the solutions, insights, or entertainment they seek.
Actually, content refreshing is about
connecting with your audience and giving them valuable stuff, and
ensuring your online presence remains relevant and engaging
So, keep your content as fresh as a trendy hairstyle. Follow the process, combine expertise with creativity, and make your online presence shine. By implementing the principles of SEO copywriting into your web content, you ensure it's relevant, engaging, and valuable, you'll leave a lasting impression in the digital world.